For Gluten-Free Diets
Whether you have a wheat allergy, Celiac disease or just want to cut down on your gluten, we have a lot of gluten-free foods to choose from.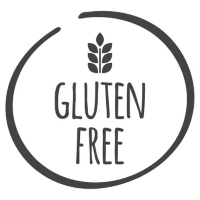 Breakfast cereals (hot and cold)
Certified gluten-free oats
Baking mixes:

brownies, cookies, cake
pie crust, pizza crust
pancake, muffins

Gluten-free flours:

White and brown rice
Buckwheat, coconut
Amaranth, potato starch
Almond, corn flour
Tapioca, quinoa, millet
Cassava, chickpea
All-purpose baking mix
Xanthan gum, guar gum

Chips, crackers
Cookies, ice cream cones
Frozen pizza, burritos, lasagna
Soy sauce, tamari, coconut aminos
Hamburgers, meatballs
Bread, buns, wraps, bagels
Wheat-free pasta made from:

kale, yellow pea, lentils, chickpeas, millet
brown rice, kelp, konjac, black bean

Macaroni and cheese (boxed)
Soup stock and bouillon
Do you have a favorite brand? Sigrid's has gluten-free products from Kinnickkinnick, O'Doughs, Schar, Bob's Red Mill, Silly Yak, and Amy's.