Sigrid's Gives Back
We're commited at Sigrid's to be active in the larger Kingston community, and here are a few of the ways our store gives back.
Sigrid's loves to support local farmers and merchants, giving them a chance to get their products out there, and a way to compete with larger companies.
Store gift cards are frequently donated as fund-raisers for various local causes, such as Happy Tails Farm Sanctuary and Kingston VegFest.
Sometimes it's just a matter of giving organizations a little space when they need it. There is a little box on our counter at all times, collecting donations for the Spay Neuter Kingston Initiative (in exchanged for one of their cute cat toys). In fact, Sigrid's donated the catnip!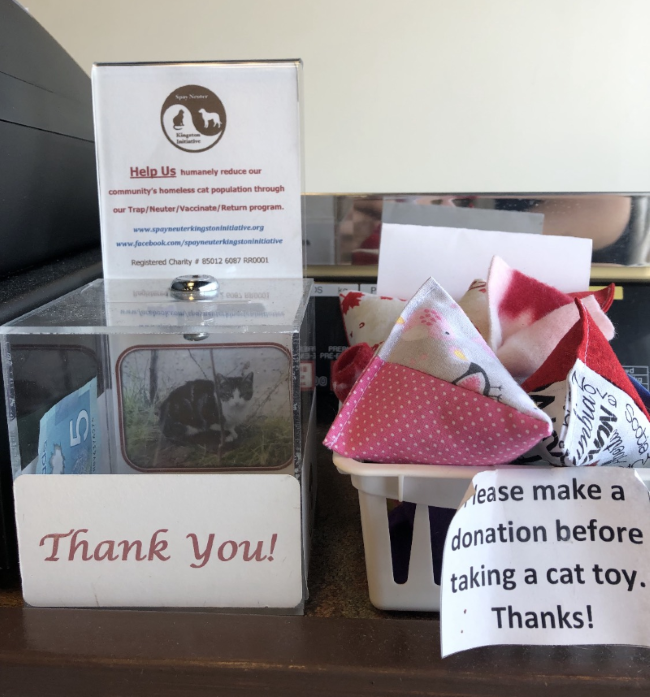 And speaking of pets, all of the funds raised from our 10c paper bag charge are donated to the Kingston Humane Society.
We are also raising funds for the Pollinator Partnership through fun bee "sponsorships" and cute buttons. Check out the bee wall next time you are in the store to see how much we've donated so far.