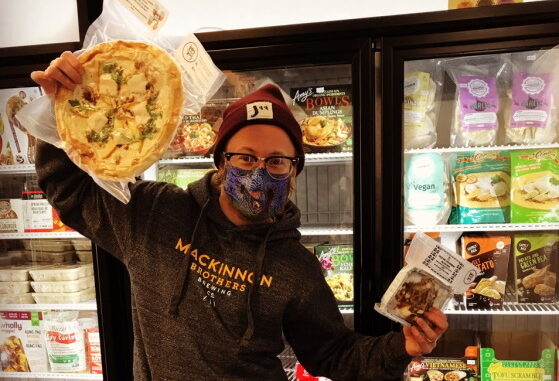 If you are a fan of the local plant-based eatery Knifey Spooney, you'll be happy to hear we are now selling some of their frozen entrees.
We have a vegan pizza, complete with cashew brie along with pears, walnuts, arugula and caramelized onion. There is also a delicious mac and cheese dish, topped with a savory pulled "pork" that is made from mushrooms. Found in the freezer section, both meals are completely vegan though do contain gluten and nuts.
You can find out more about Knifey Spooney at their website.